The Public library
Vulnerability descriptions
The Public library contains dozens of entries covering web application security, infrastructure, code review....
...and more are added each week.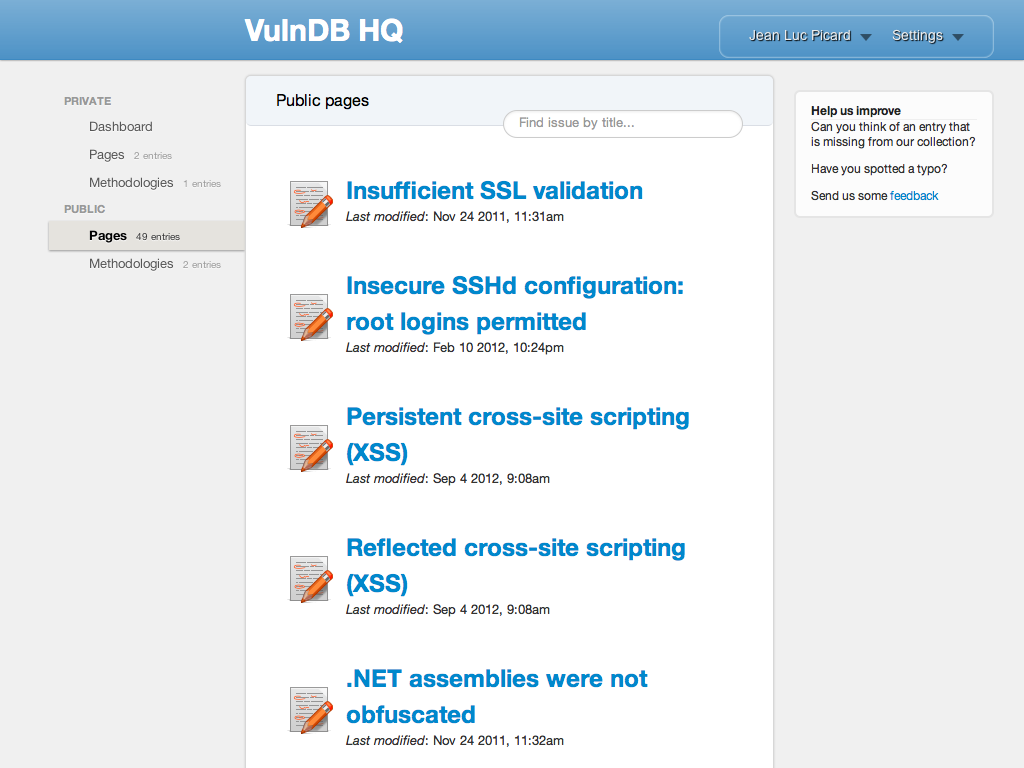 All the entries come with the following fields: Title, Description, Recommendation, References and CVSSv2 vector.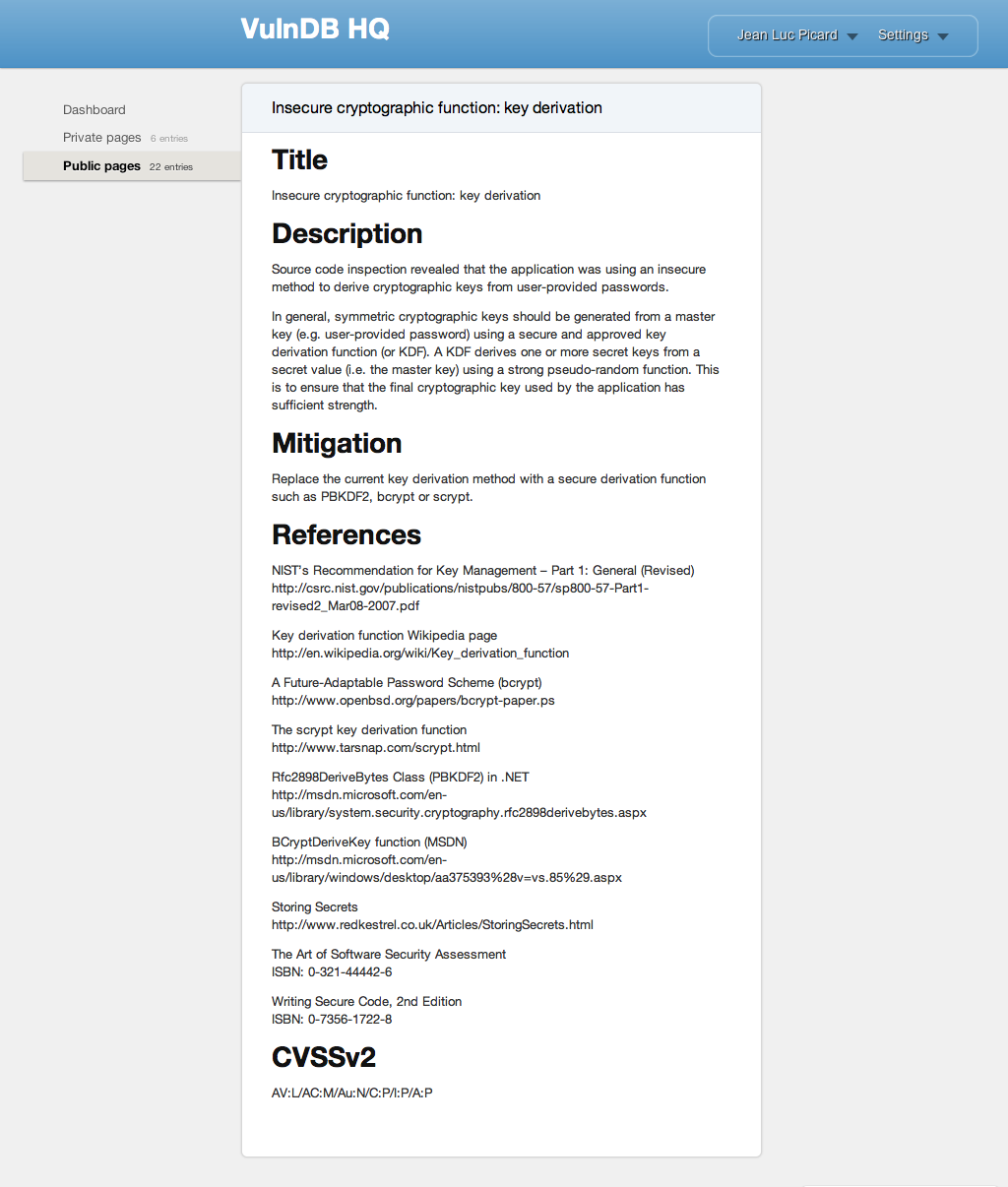 You can use the entry as it is or make a private copy and adjust the wording.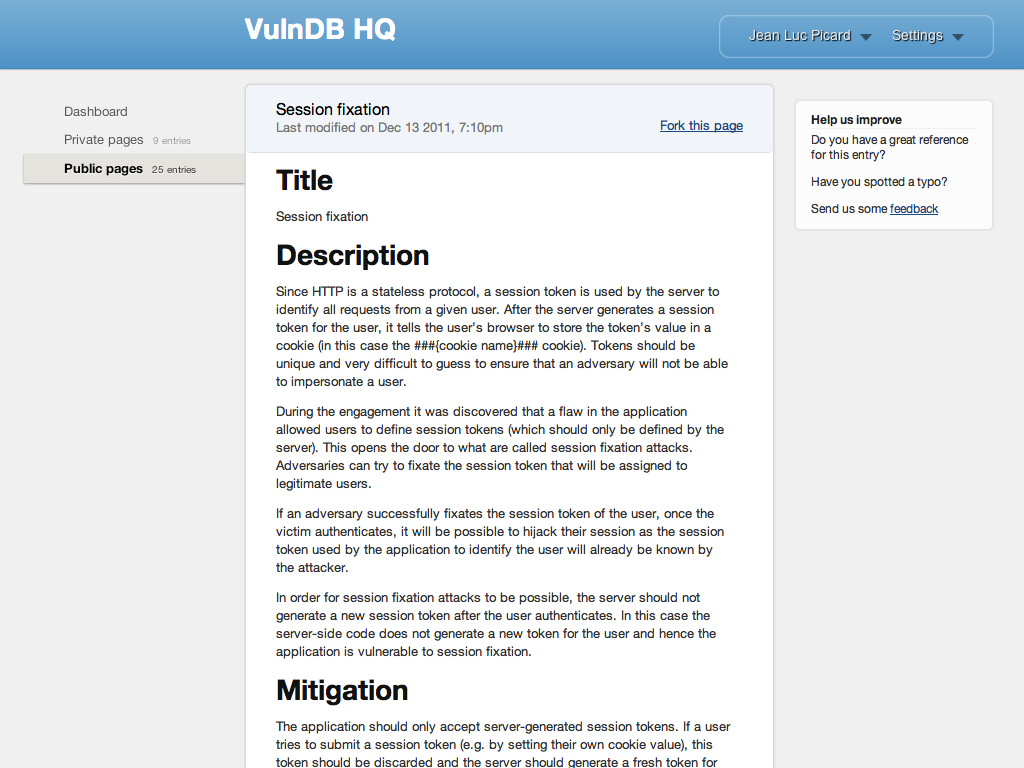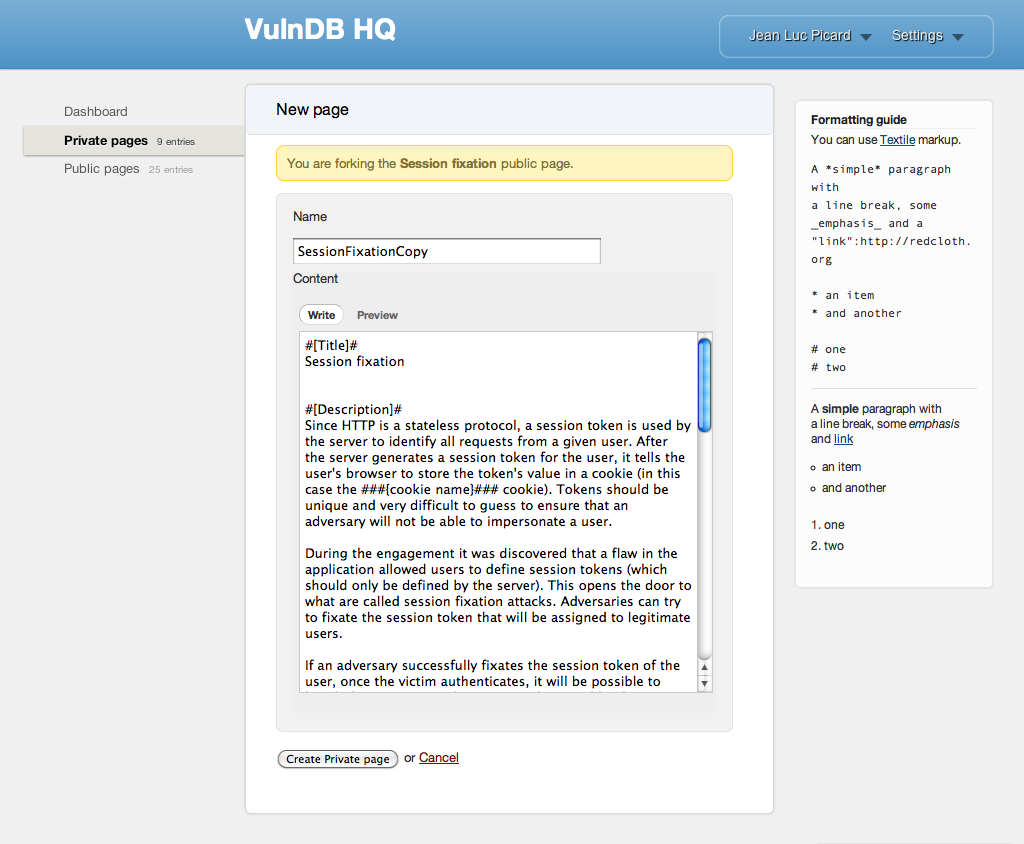 Testing methodologies
The Public methodologies contain a full breakdown of the testing activities to undertake during a given assessment type.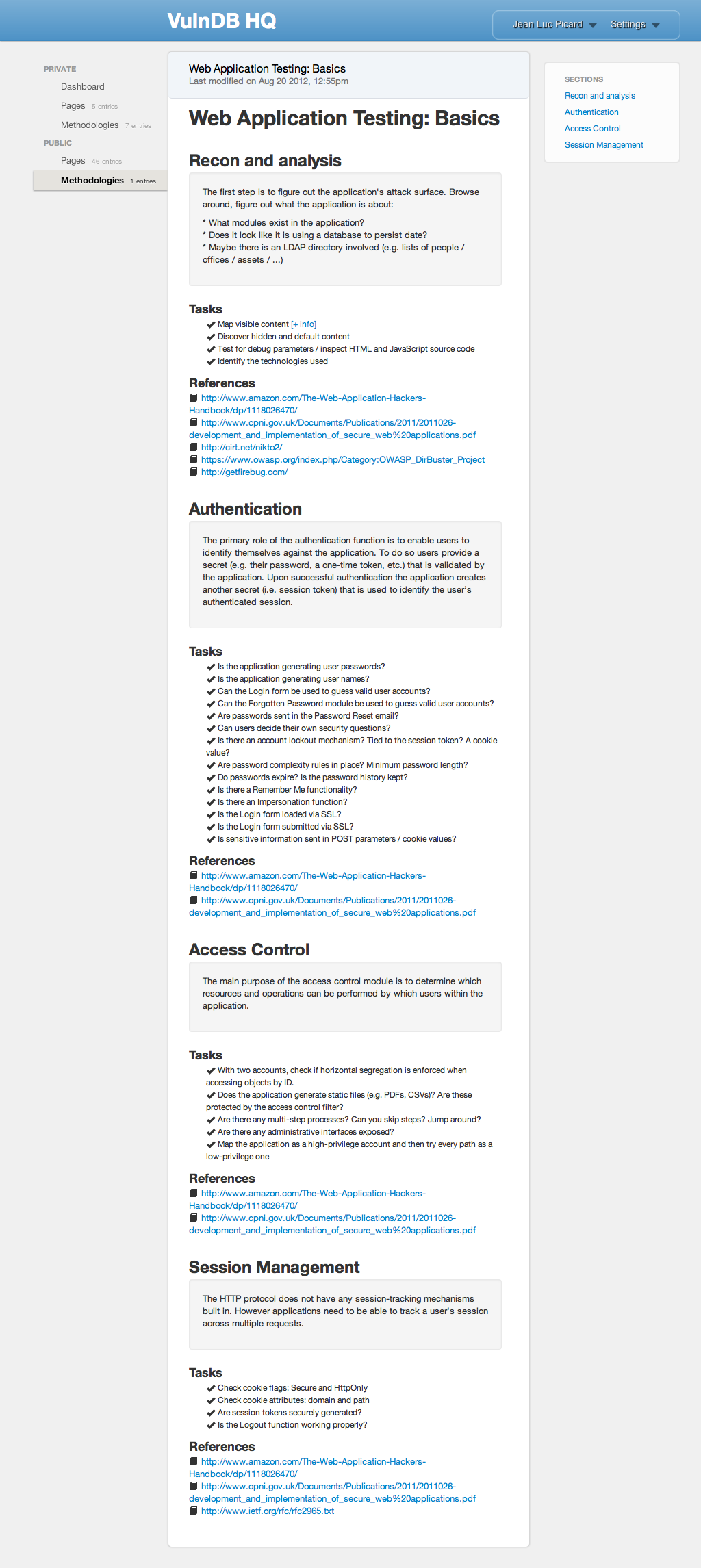 Create comprehensive testing methodologies
With every project you learn something, unless you keep track of that it may get lost for the next time around.